Are you among the millions of parents frustrated with a hurried diagnosis of ADHD followed by a handful of pills to "get going" in the morning and "shut down" at night?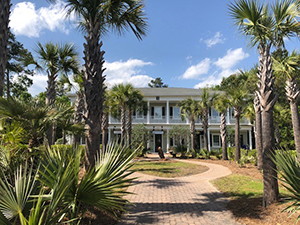 Exclusive at our South Carolina Office
3015 Dunes West Blvd.
Suite 511
Mt. Pleasant SC 29466
United States
Overview
The Centers for Disease Control (CDC) estimate that over 6 million children between the ages of 4-17 have ADHD. Untold adults continue to have symptoms of inattention and disorganization. We know that there are several causes of the cluster of symptoms that lead doctors to diagnose ADHD. We also know that current technology (e.g., blood tests, urine tests, functional brain measures, detailed review of systems and history) applied correctly can lead to a deeper and more patient specific understanding of the medical reason(s) for these presenting symptoms.

The ADHD Eval protocol provides a comprehensive personalized program designed to assess the more likely and complex reasons for symptoms associated with a ADHD diagnosis. With new and more functionally specific data we can in many cases offer a responsible alternative to stimulant medication therapy. It is not uncommon to see patients transition away from medications or at least function well on a lower dose.

Internationally respected Pediatric Neurologist, Dr. Robert Turner, M.D., MSCR, is an expert in the analysis of the many causes of symptoms that lead to an ADHD diagnosis. Dr. Turner is Board Certified by a dozen professional medical organizations. His honors and rewards are extensive for his clinical care and research around the world. He knows all to well that many children and adults are misdiagnosed and also mistakenly treated with medications that can have lifelong adverse side effects.

Most often patients would only receive a few brief minutes with a Doctor of his skill and knowledge, with the bulk of the office visit being conducted by mid-level providers or medical residents in training. Although appointment availability is very limited, Dr. Turner is now offering personalized and lengthy evaluations that include a treatment plan with the provision of treatment tools in a condensed 2-day evaluation and treatment protocol.
Before Your Appointment
Call 833-END-ADHD (833-363-2343) to learn more about the ADHD Eval program and see if this makes sense for you.
If selected to schedule an appointment, you will be contacted by our office. You will receive consent and online secure patient portal access in order to begin the careful evaluation process.
At Your Appointment
Your appointment will be on a Friday and Saturday.

On Friday morning you will receive a lengthy evaluation that includes measures of brain electrical function and biochemical testing. The next morning, Saturday, you will receive the detailed brain function results plus the results of other neuropsychological tests.

You will be provided several treatment interventions to take home with you along with instructions how to begin this treatment process. These will all be reviewed with you by the Doctor. It will take about 2 weeks to complete the biochemical lab tests. Once these additional results are received we will contact with instructions about how to more specifically customize your treatment plan.