Hormone Replacement Therapy with Bio-Identical Hormones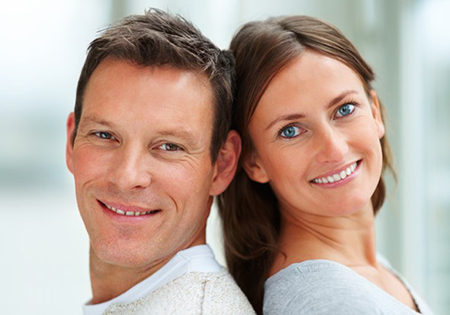 Hormone replacement therapy, with bioidentical hormones in particular, has proven to be an effective therapy for the relief of age-related symptoms in both men and women and for the prevention of more serious medical chronic illnesses. It improves the quality of life and will help you go back to your optimal physical, sexual, emotional and mental health.
At Coastal Integrative Medicine we specialize in hormone replacement therapy and apply a complex complete hormone balancing approach, being ever mindful of risk factors.
Our treatments to achieve a healthy hormone balance at any age are customized for each patient based upon your symptom presentation, individual risk factors, complete laboratory results, and other existing conditions.
Beside all the benefits that hormone replacement can bring, we make sure that we respect the Hippocratic oath "First Do No Harm". Our physician monitors your hormone levels regularly in order to keep them in a safe physiological range adapted to your needs and wellbeing. This conservative approach minimizes the risks associated with the prescription of too high doses of hormones and hormone conversion effects. Several medical conditions can alter hormone levels and these are factored in and investigated as part of a comprehensive individualized work-up.
---
Other Hormones
As the glandular endocrine system tends to decline with age other hormones including insulin, cortisol, DHEA, thyroid hormones, and growth hormone might become imbalanced too. Symptoms such as fatigue and general malaise, weight gain, depressive mood, and a weak immune system can be caused by various hormonal imbalances in the body.
Depending on each patient needs our hormonal testing will include:
A comprehensive thyroid panel
Adrenal fatigue evaluation with saliva diurnal cortisol, basic DHEA and more testing as indicated
Full metabolic evaluation for weight management
Growth hormone precursors as needed.
Based upon your results various therapies might be recommended including bioidentical and natural thyroid treatments for underactive thyroid issues and "adaptogens" to help resolve adrenal fatigue conditions.
BHRT is a way to fight aging and balance your hormones. It does this with the use of chemically and biologically identical hormones. This makes BHRT a better choice than conventional hormone replacement therapy, which uses synthetic hormones.
The natural hormones used in BHRT can be administered with a number of delivery methods. They include:
Pills
Injections
Pellets
Creams
Gels
Skin patches
Bio-identical hormone replacement therapy generally falls in to two categories: BHRT for Women and BHRT for Men.
---
Our Location
Coastal Integrative Medicine
2680 Henderson Drive, Suite 5
Jacksonville, NC 28546
Phone: (910) 355-0442
| | |
| --- | --- |
| Monday: | 9:00am - 5:00pm |
| Tuesday: | 9:00am - 5:00pm |
| Wednesday: | 9:00am - 5:00pm |
| Thursday: | Closed |
| Friday: | 9:00am - 5:00pm |
| Saturday: | Closed |
| Sunday: | Closed |