Hormone Replacement Therapy with Bio-Identical Hormones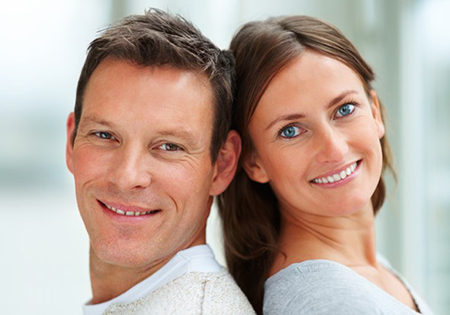 Hormone replacement therapy, with bioidentical hormones in particular, has proven to be an effective therapy for the relief of age-related symptoms in both men and women and for the prevention of more serious medical chronic illnesses. It improves the quality of life and will help you go back to your optimal physical, sexual, emotional and mental health.
At Coastal Integrative Medicine we specialize in hormone replacement therapy and apply a complex complete hormone balancing approach, being ever mindful of risk factors.
Our treatments to achieve a healthy hormone balance at any age are customized for each patient based upon your symptom presentation, individual risk factors, complete laboratory results, and other existing conditions.
Beside all the benefits that hormone replacement can bring, we make sure that we respect the Hippocratic oath "First Do No Harm". Our physician monitors your hormone levels regularly in order to keep them in a safe physiological range adapted to your needs and wellbeing. This conservative approach minimizes the risks associated with the prescription of too high doses of hormones and hormone conversion effects. Several medical conditions can alter hormone levels and these are factored in and investigated as part of a comprehensive individualized work-up.
---
Female Hormones: Menopause and Perimenopause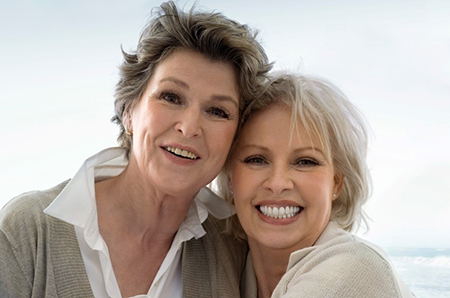 Hormonal changes in women can occur as early as in the mid-30s. It usually starts with the decline of progesterone and the first symptoms usually include:
Sleep disturbances
Heart palpitations
Emotional spells
Anxiety
Mood changes, irritability
Weight gain
This is a stage of estrogen dominance that can cause considerable metabolic and psychological turmoil.
A few years later estrogens become imbalanced, then decrease, and patients will present with various symptoms such as:
Hot flashes and night sweats
Vaginal dryness
Decreased libido
Lack of energy
Mental fog
Depression
Skin and hair changes
More weight gain
While some women go through menopause without too much trouble, a majority will experience unpleasant symptoms, and their quality of life is definitely impaired.
In addition to these symptoms, it is well known that the decline in female hormones with age increases the risk of serious medical conditions such as cardiovascular disease, cognitive decline, and osteoporosis.
Sufficient levels of sex hormones are essential for optimal functioning, vitality, and feeling of wellbeing. Restoring a healthy level of hormones through an effective and safe use of bioidentical hormones will rapidly provide a relief of symptoms and prevent many of the degenerative conditions generally associated with aging.
Other important ways of regulating hormones should be considered in parallel to the bioidentical hormone replacement therapy, or alone if you have a contraindication for the use of hormones (patients previously diagnosed with certain forms of cancers). A healthy diet is essential as some nutrients are required for the good release of hormones; some nutritional deficiencies might impair their production. Good sleep is important as it is during our sleep that most hormones are restored. Stress management is crucial in order to avoid hormones imbalances. We know that a well-described condition cause by chronic stress called "the cortisol steel" occurs when cortisol takes over other hormones and increases the risk of putting weight on, and later causes metabolic disorders, insomnia and other stress-related issues.
---
Male Hormones: Andropause
As men get older, in their mid-40s and 50s, testosterone levels start to progressively decline. Symptoms occur insidiously and gradually. There are usually no drastic physical changes at first but men start complaining of:
Decrease in energy levels
Lack of stamina
Less resistance at exercise and increased recovery time after workouts
Reduced general strength and muscle tone
Decline in sex drive and impaired sex performance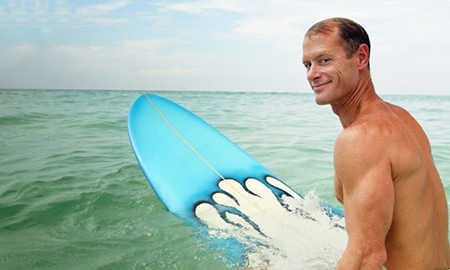 Men start complaining of weight gain which is usually confirmed by an increase in percentage of body fat, usually in their mid-section. Later, some mood changes and memory loss might be part of the picture. Sleep disturbances are frequent and constitute one of the most potentially debilitating symptoms linked to andropause. This is of major importance when addressing the issue of low testosterone as this hormone is essentially produced at night and directly linked to the amount of night time sleep.
Higher levels of testosterone have been associated with healthier lifestyles. Men will be recommended to increase their exercise level, to reduce alcohol consumption, and to decrease carbohydrates in their diet to favor protein intake.
A full assessment of all hormones is necessary, including the testing of the female hormones estrogens. In some cases and for various reasons, a high estrogen level can be part of the low testosterone picture as this hormone is then flushed into estrogens by an enzyme in the liver that changes the chemical structure of a male hormone into a female hormone. It is necessary to block this enzyme with appropriate supplements or medication in order to reduce its activity and get full efficacy of any testosterone supplementation
Clinical studies show the benefit of testosterone therapy in healthy men with low-normal to mildly low testosterone levels. It increased lean body mass and decreased fat mass. Upper and lower body strength, functional performance, sexual functioning, and mood are improved. Improvement in cognitive functions are often reported in particular for working and verbal memory. Men that have even lower levels of testosterone are likely to experience improvement in calcium bone densitometry, self-perceived functional status, libido and erectile function.
---
Other Hormones
As the glandular endocrine system tends to decline with age other hormones including insulin, cortisol, DHEA, thyroid hormones, and growth hormone might become imbalanced too. Symptoms such as fatigue and general malaise, weight gain, depressive mood, and a weak immune system can be caused by various hormonal imbalances in the body.
Depending on each patient needs our hormonal testing will include:
A comprehensive thyroid panel
Adrenal fatigue evaluation with saliva diurnal cortisol, basic DHEA and more testing as indicated
Full metabolic evaluation for weight management
Growth hormone precursors as needed.
Based upon your results various therapies might be recommended including bioidentical and natural thyroid treatments for underactive thyroid issues and "adaptogens" to help resolve adrenal fatigue conditions.
BHRT is a way to fight aging and balance your hormones. It does this with the use of chemically and biologically identical hormones. This makes BHRT a better choice than conventional hormone replacement therapy, which uses synthetic hormones.
The natural hormones used in BHRT can be administered with a number of delivery methods. They include:
Pills
Injections
Pellets
Creams
Gels
Skin patches
Bio-identical hormone replacement therapy generally falls in to two categories: BHRT for Women and BHRT for Men.
---
Bio-Identical Hormone Replacement Therapy for Women
Many women seek bio-identical hormone replacement as a way to combat menopause. After women hit a certain age, their body goes through this drastic change. Menopause can also be caused at any age by a woman who has received a hysterectomy.
For women, the body goes through a litany of physical and emotional changes once she begins passing from her reproductive years and stops menstruating. Known as menopause, she quickly begins to lose estrogen and more gradually, progesterone. The loss of these important hormones can cause a whole slew of alarming problems like unwanted facial hair, vaginal dryness, hot flashes, and migraines; but this hormonal imbalance can also cause weight gain, low sex drive, memory loss, fatigue, depression, mood swings, and loss in bone density that can lead to osteoporosis.
Some of the more alarming signs and symptoms of female hormonal imbalance include:
Hot flashes
Weight gain
Low libido
Fatigue
Depression
Mood swings
Migraines
Bone density loss
Memory loss
---
Bio-Identical Hormone Replacement Therapy for Men
Just as women suffer from menopause, men deal with andropause. Andropause is often synonymous with low testosterone. As a man ages, his testosterone levels drastically decrease and lead to the condition also known as Low-T.
Men too experience a collection of symptoms related to middle age known as andropause and with it, the loss of a male hormone known as testosterone. Low testosterone in men causes fatigue, low sex drive, muscle loss, depression, joint pain, memory loss, and poor concentration.
Low testosterone symptoms include:
Low sex drive
Fatigue
Muscle loss
Depression
Joint pain
Memory loss
Poor concentration
---
Request More Information
To request more information about BHRT, please call (910) 355-0442 or contact us online.
---
Our Location
Coastal Integrative Medicine
2680 Henderson Drive
Suite 5
Jacksonville, NC 28546
Phone: (910) 355-0442
Fax: (910) 355-0443
| | |
| --- | --- |
| Monday: | 9:00am - 5:00pm |
| Tuesday: | 9:00am - 5:00pm |
| Wednesday: | Closed |
| Thursday: | Closed |
| Friday: | 9:00am - 5:00pm |
| Saturday: | Closed |
| Sunday: | Closed |