What to Expect at Coastal Integrative Medicine
Our services present with a similar structure and share common characteristics that are specific to our integrated medicine approach to optimal healthcare. In order to exact treatments, we must put in the time and energy to uncover root causes to presenting symptoms.
Each program starts with an initial extended medical consult for the evaluation of your health issues and the discussion of your health objectives and treatment goals.
A follow-up consult will allow our doctors to review your results in depth and to provide you with your own personalized treatment plan. In cases when patients come from far distances we will block all necessary time so that we can be as thorough as possible.
For our out-of-country home visit patients, we schedule one or two doctors to spend several hours per day reviewing all medical records, talking to family and staff, talking to the treating local doctors, and conducting additionally informative lab and functional physiology tests. Some results are reviewed during these extended visits with follow-up by phone and electronic webinar conferences.
Our core mission is to provide advanced neuroscience and biochemical and genetic analysis to further elucidate the pathophysiology of presenting symptoms in order to guide more individualized treatments or peak performance training options.
We have several decades of clinical practice and teaching experience in areas of advanced hormone analysis, functional medicine, and applied medical neuroscience.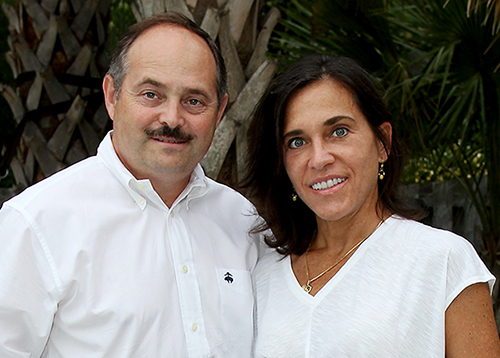 ---
Specialty Areas
Hormone Balancing
Hormone balancing is a complex process that takes into account many lab values and presenting symptoms.
Correct hormone balancing often requires more than simply offering testosterone or bio-identical estrogen and progesterone. We look at several hormones in concert.
Brain injury victims often have abnormal hormone imbalance that we can see in both the brain function measures and also through saliva and blood lab tests.
Neuromodulation and Neurotherapy
Neuromodulation and neurotherapy interventions represent particular areas of expertise for Drs. Dave and Nicole Hagedorn.
The safe and wise use of neurostimulation and neuromodulation technologies under FDA guidelines and through approved clinical trials represent just another example comprehensive integration of cutting edge medical technologies. When treating patients with different forms of pain, we take focus on non-medication treatment choices that have proven scientific efficacy.
Did you know your doctor can measure your brain function? Find out how.
---
Conditions Treated
Conditions treated at Coastal Integrative Medicine include:
Learning Disabilities
Insomnia
Atypical Depression
Anxiety
Concussion / Traumatic Brain Injury
Stroke
Pain
---