Symptoms and Treatment of MCI
Mild cognitive impairment (MCI)
Mild cognitive impairment (MCI) and memory loss may not be due to a neurodegenerative disease, but may have other treatable causes. When we evaluate patients with memory loss we look into several important systems of your body, particularly the brain.
Measuring the brain with the Evoke eVox system allows us to measure brain functions easily in the office. The results are very helpful to determine the correct diagnosis and also adjust treatment to match the biomarkers rather than just the symptoms.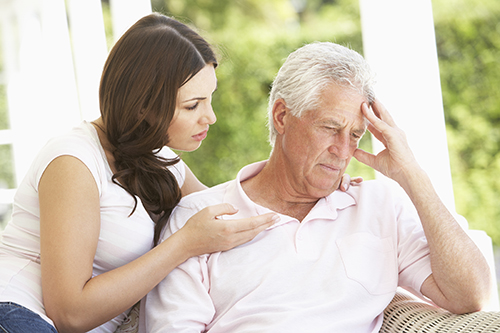 "As many as 10 to 20 percent of people age 65 or older have mild cognitive impairment."
Alzheimer's Association
Researchers and physicians are still learning much about MCI. For many people, the condition eventually progresses to Alzheimer's disease or another disorder that causes dementia. However, some people experience little progression in memory loss and don't develop the whole spectrum of symptoms associated with dementia.
Mild Cognitive Impairment (MCI)
In the case of MCI, your physician may recommend a treatment regimen of medication, nutritional supplements, neurotherapy, and other medical treatments. The earlier these treatments are started, the better the outcomes are likely to be. The eVox® system may be used by your physician to initially measure your brain function and the impact of various therapies over time.

Get a free copy of The Clinical Utility of Electrophysiology for Assessing and Treating Memory Impairments published by Dr. David Hagedorn